The Jaguar F-TYPE performance is one that's full of thrills and chills. This powerful sports car has motorsports in its DNA, so whether you're tearing through the sharp curves of a country road or ripping down a drag strip, the F-TYPE is sure to give you an adrenaline rush.
Will the 2021 Jaguar F-TYPE performance stir up your drives through Solon, Cleveland, and Hudson, OH? Our team at Jaguar Solon is here to help you find out. Let's put the pedal to the metal!                             

                        

F-TYPE Engine

                        
                        

Maximum Horsepower

                        
                        

0 to 60 MPH Time

                        
                        

2.0L Turbocharged i4

                        
                        

296 HP

                        
                        

5.4 seconds

                        
                        

3.0L Supercharged V6

                        
                        

380 HP

                        
                        

4.9 seconds

                        
                        

5.0L Supercharged V8

                        
                        

575 HP

                        
                        

3.5 seconds

                        
Jaguar F-TYPE Sport-Driven Performance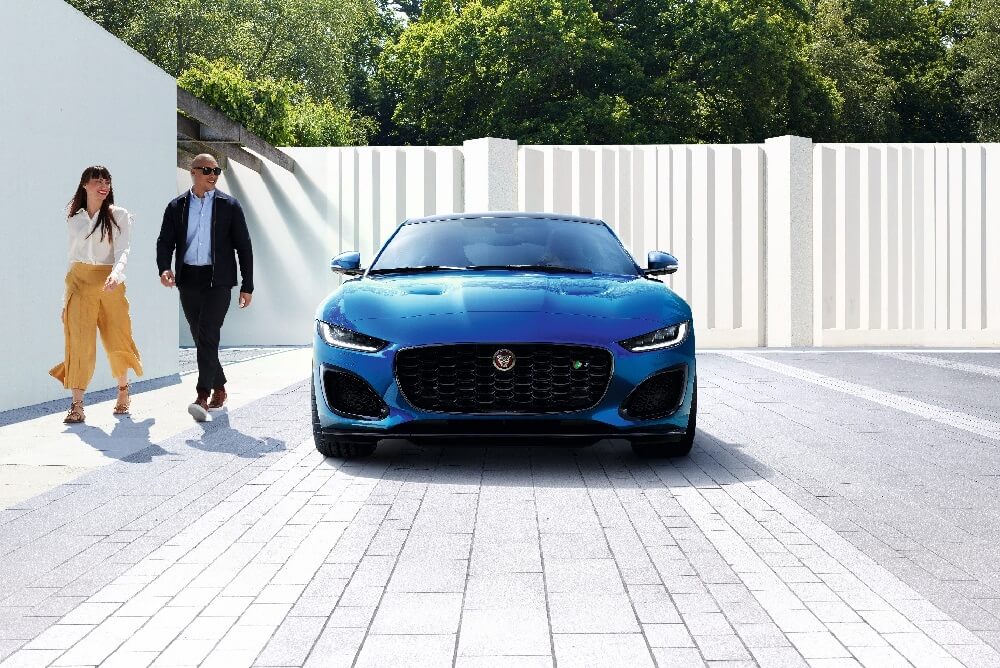 The 2021 Jaguar F-TYPE comes standard with a 2.0L Turbocharged i4 engine. It pumps out 296 horsepower and 295 lb-ft of torque. They work together to take you from 0 to 60 MPH in just 5.4 seconds. This engine will also take you the distance with an EPA-estimated 23 city/30 highway MPG.*
There are three selectable drive modes in the F-TYPE that allow this coupe to adapt to changing road conditions. Whether you're staring down a slick street or looking to hit the racetrack, you can shift into one of the following:
Sport
Dynamic
Rain, Ice, Snow
When you're ripping around a tight curve, the standard open differential will allow the rear wheels to spin at different speeds. This will give you more control when accelerating through the turn. It works with Torque Vectoring by Braking that helps increase stability by braking the inside wheels when going through corners.
R-Dynamic Engine Power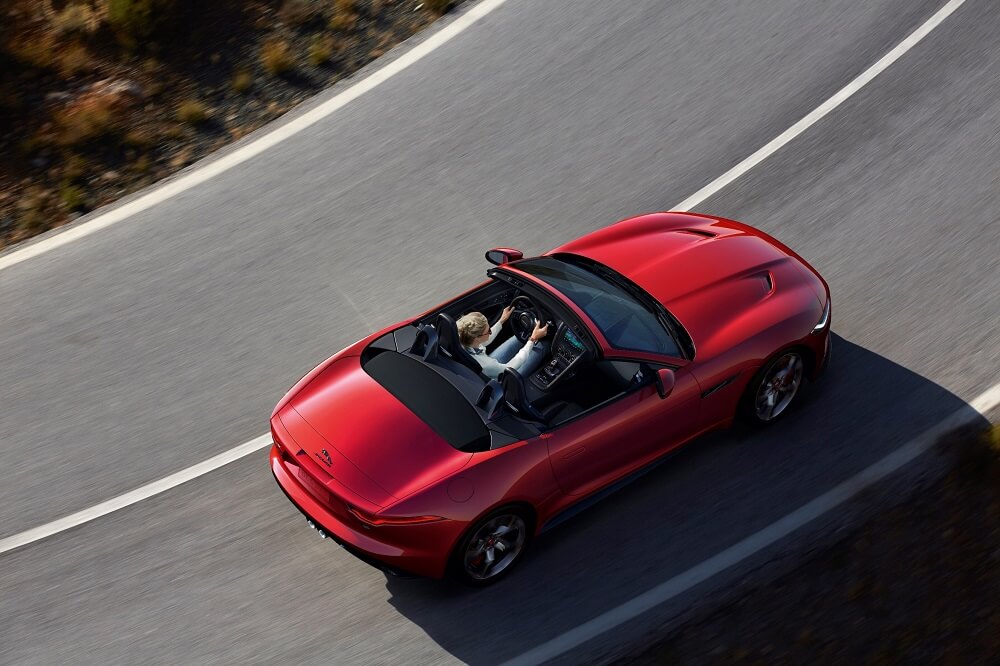 The Jaguar F-TYPE R-Dynamic adds some more sporty spirit to this coupe. It all starts with upping its performance with the 3.0L Supercharged V6. It can take you from 0 to 60 MPH in just 4.9 seconds with 380 horsepower and 339 lb-ft of torque.
You'll have sure-footed control with the performance of this F-TYPE. It comes with All-Wheel Drive that intuitively sends the most power to the wheels with the best grip. It works with the following features:
Adaptive Dynamics
Limited Slip Differential
Torque Vectoring by Braking
The switchable Active Sports Exhaust will let you hear this big cat roar. You'll hear a sporty growl that will get the blood pumping, but you can turn up the volume to emit a howl that will let the competition know you mean business.
2021 F-TYPE R Performance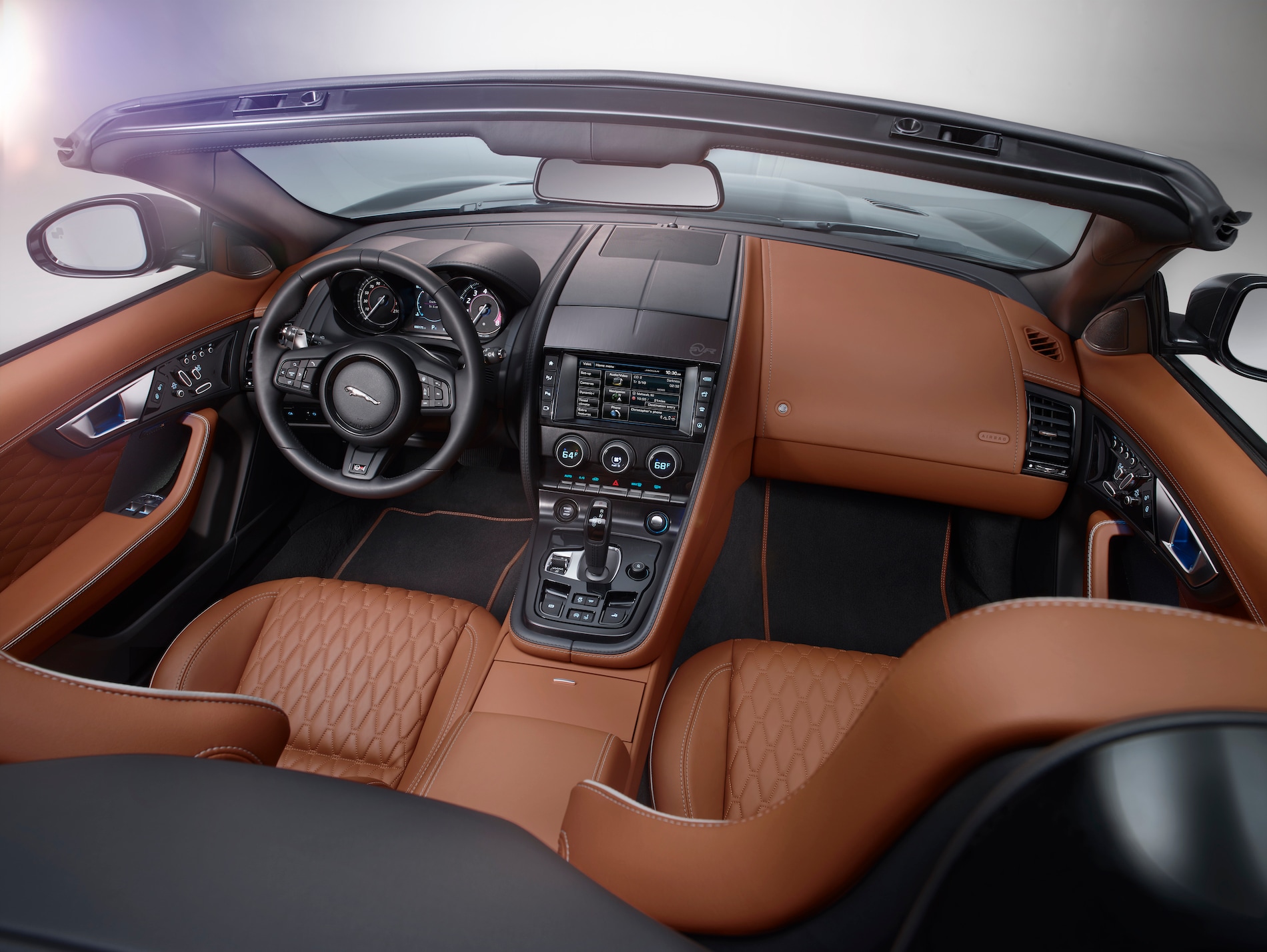 If you're looking for a coupe that was born to be on the racetrack, the Jaguar F-TYPE R is the answer. It comes with exclusive performance features, starting with the 5.0L Supercharged V8. It gives you command over 575 horsepower and 516 lb-ft of torque and takes you from 0 to 60 MPH in a breathtaking 3.5 seconds.
Configurable Dynamics is another performance technology that only comes standard on the R. It will let you dial in the responsiveness of this coupe to suit your need for speed. It lets you adjust the following vehicle parameters:
Steering weight
Suspension stiffness
Transmission mapping
Throttle response
The Electronic Active Differential actively manages the torque sent to each of the rear wheels. This helps provide streamlined launches and adds quicker steering response around tight turns.
Come See How the Jaguar F-TYPE Performs!
Now that you know the kind of performance the 2021 Jaguar F-TYPE will bring to your drives through Solon, Cleveland, or Hudson, Ohio, it's time to put its power to the test. Get behind the wheel here at Jaguar Solon.
Schedule a test drive today!
* All figures are EPA estimates. Actual mileage may vary.