See How the Jaguar F-PACE Compares to the Mercedes-Benz GLC & Porsche Macan
In the ever-growing luxury crossover SUV market, drivers may wonder which model is their best option. The all-new Jaguar F-PACE is a newcomer among its rivals but is already making a big name for itself. Taking on SUVs like the Porsche Macan and Mercedes-Benz GLC, the new F-PACE strives to set the standard for its class. The sales professionals at Jaguar Solon are here to help you make an informed decision and get on the road in your new F-PACE in no time. We want to walk you through side-by-side comparisons and help you make the best decision possible. Our associates have years of experience and extensive knowledge of our entire inventory. We want to ensure our customers are as informed as possible before their next purchase. For more information on how the F-PACE stands up against the Porsche Macan and Mercedes-Benz GLC, continue reading or stop by and speak with the friendly staff at Jaguar Solon.
Jaguar F-PACE vs. Porsche Macan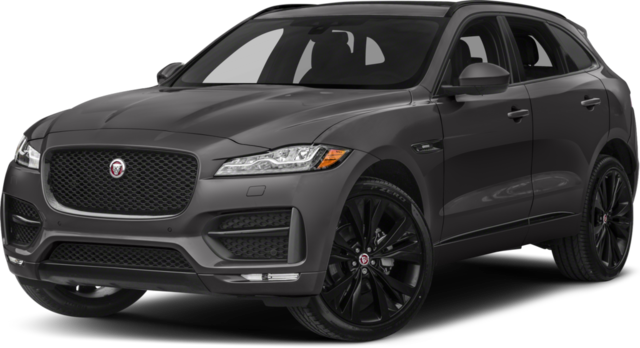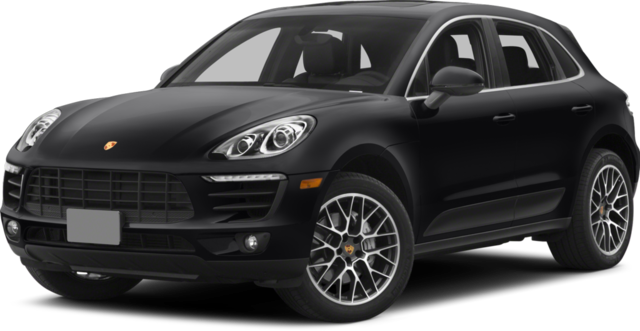 In summary...
The new F-PACE comes in at a lower MSRP than the Macan
More safety features are included in the F-PACE compared to the Macan
The F-PACE averages an EPA 33 mpg on the highway, while the Macan only averages 25 mpg on the highway
The F-PACE also comes with a standard sunroof, unlike the Porsche Macan
The Jaguar F-PACE takes on the new Porsche Macan to show it is the better crossover on the market. The new F-PACE comes in at a lower MSRP than the Macan to give drivers a comparable SUV at a more affordable price. Both models offer incredible safety features including blind spot monitoring, airbags, front and rear parking sensors, and lane-keep assist to keep you and your family secure on the road. Additionally, drivers will also get traffic sign recognition and an adaptive speed limiter in the F-PACE-features not available in the Macan. Spacious cargo room is available in the F-PACE as well with 63.5 cubic feet of capacity, compared to the Macan's 53 cubic feet of space. Thanks to the F-PACE's balance of performance and practicality, drivers can get an EPA-estimated 26 miles on the highway, unlike in the Macan which gets 25 miles per gallon on the highway.
Jaguar F-PACE vs. Mercedes-Benz GLC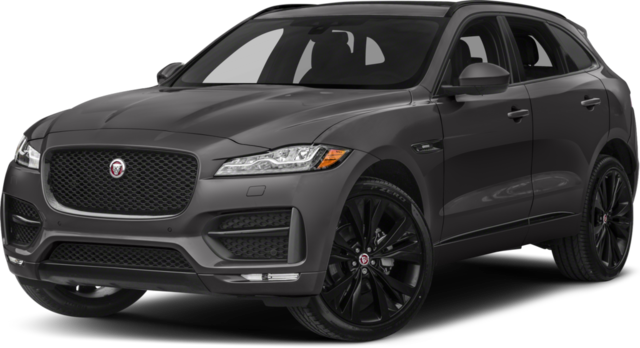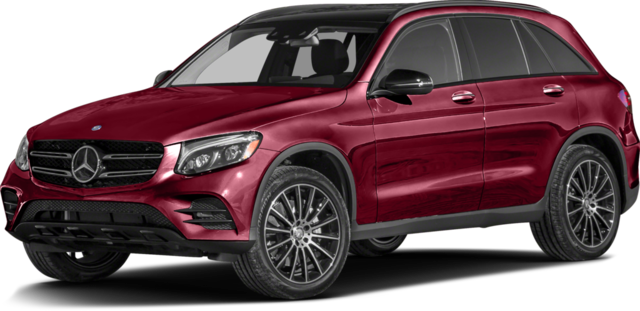 In summary...
The F-PACE comes with an incredible 33.5 cubic feet of cargo room, unlike the Mercedes-Benz GLC with only 19.4 cubic feet of space
The F-PACE comes standard with four-wheel drive, while the Mercedes-Benz GLC comes standard with two-wheel drive
Both SUV options have a 5-passenger seating capacity
Up next, let's take a look at how the F-PACE compares to the Mercedes-Benz GLC. Unlike the GLC, the F-PACE comes with standard all-wheel drive allowing drivers to tackle a variety of terrains with ease. Drivers will also get more power in the F-PACE thanks to an available 247-horsepower 2.0-liter turbocharged inline-four-cylinder engine compared to the GLC's only 241-horsepower four-cylinder option. The F-PACE also comes with plenty of available features such as leatherette upholstery, an eight-inch touchscreen infotainment system, a push-button ignition, dual-zone climate control, and an 11-speaker Meridian audio system. Be sure to check out these features today during your next visit.
Visit Jaguar Solon Today!
Make your way to Jaguar Solon to test drive the all-new Jaguar F-PACE today! We have one of the area's leading new and used Jaguar inventories backed with world-class service and support. Our conveniently located dealership has extended hours to serve all of our Solon area customers better. We also have an on-site finance department to find you an incredible deal. Whether you're looking to lease or purchase, let our team of finance specialist work to get you approved and on the road in no time. Our service department is also available to take care of all your Jaguar servicing and repairs needs. We have a team of certified technicians trained to handle everything from general repairs to routine maintenance to get you back on the road safely and quickly. Visit us today for more information and available offers.